Certificate Attestation Services
Certificate Attestation | Apostille | Translation | mofa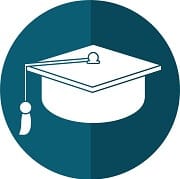 Degree certificate attestation is must important documentation. That must be submitted in order to apply for professional visa. Know more...

Attested birth certificate is an official requirement in UAE for sponsoring child visa and School admission. Know More...

Marriage certificate attestation is important for married couples, who living together in UAE for many official needs. Know more...

Ministry of Foreign Affairs is the final authority to legalize a document for United Arab Emirates . know more...

UAE Embassy Attestation from your home country is import in order to get Ministry of Foreign affairs attestation from UAE. Know more...

Indian documents are required attestation in United Arab Emirates in order to use for any official purposes. Know More
Document attestations, We can assist you globally
Personal Documents Attestation
Educational Documents Attestation
Commercial Documents Attestation
Anyone who is working abroad or internationally may need to do embassy attestation and Ministry of Foreign Affairs attestation in their certificates to prove that his documents are original and verified. and some of country may request to Translate thus documents into official languages, its known as a legal translation. Some time required to send certified true copy or Notarized copy of passport and ID proof. We offer ultimate solution for all your needs in 86 countries.
What is Certificate Attestation ?

Attestation is an act of verifying a document. Authorized persons, departments and authorities will do verification. They will use their official sign and stamp to verify.
How to get Certificate Attestation in UAE?
Documents attestation is a step by step process. The authentication procedure may vary county to country.
Certificate Attestation Procedure
Legalization in Notary public
State Home Department Seal and Sign 
Verification from External Affairs or Foreign Affairs in the home country.
Stamp from the UAE Embassy in the home country
Finally Stamp from Ministry of the Foreign Affairs in UAE
DXBportal is highly specialized for doing attestation globally. We work closely for 86 countries. We offer express service within 7 working days
What is MOFA Attestation?
MOFA [Ministry of Foreign Affairs] is the is the final authority to verify a certificate. Must of the time ministry of foreign affairs are going to request you to submit Legally translated certificate. Legal translation is translation of text content from one language to another with in the field of Low.
How to get MOFA [Ministry of Foreign Affairs Attestation] in Dubai, UAE?
Do you have UAE embassy stamp already in your Document? If you have, you can directly walk into MOFA office in Dubai. We are offering hassle free same day services.
And if you don't have UAE embassy attestation already then you supposed to get it on your certificate. UAE embassy in your country is going to very your papers if you your documents verified by your country first.
DXBportal offers Embassy attestation and all other verification services in 86 countries. We are highly specialized for attestation, legalization, translation and Notary public
Apostille is quite like certificate attestation. Here documents are verified by stamping Official seal and signature on certificate. thus, documents are acceptable in Members of Hague Convention. 104 countries are Members.
How do I Get an Apostille?
First is First, in which country your certificate is issued? are they member in Hague Convention? Where you want to use your documents? is that will accept?
Don't get confused, DXBportal can get you all this answer and Apostille we offers in all 104 countries.

We offer free pickup and delivery. Enhancing our customer experience anywhere in UAE.


Our value for your privacy comes first, and your documents are our responsibility that we can not compromise never ever.

We offer dedicated service agent for each of our client, and to ensure easy and fast support to resolve issues. 

Competitive price with highest stranded forever. and also flexibility in payment method.