Attestation services in uae
Educational Certificate Attestation in Dubai.

Degree certificate attestation is very essential in United Arab Emirates. Educational certificates need be attested by UAE MOFA in order to Apply visa in Ministry of Labour and if you want to change your existing profession into a skilled profession its mandatory to submit attested educational certificate. Educational certificate is not acceptable unless its verified by Ministry of Foreign Affairs of United Arab Emirates. So How to get an educational certificate attestation for United Arab Emirates? there are step by step process involved in Documents attestation. By reading down you will know the procedure for documents attestation. We are highly dedicated to providing best attestation services with 7 years of Experience. For Quick information talk to our agent Now +971544055220
Certificate Attestation Procedure
Following are the normal process. It may vary in each country
Notary Public Attestation from Certificate issued Country
Attestation from home department of Certificate issued country.
Ministry of Foreign Affairs or External affairs in Certificate Issuance Country.
Verification and Legalization in the UAE Embassy or Consulate in Home Country.
Finally, Ministry of Foreign Affairs attestation in UAE [MOFA Stamp].
This is the standard attestation procedure, there will be slight difference based on the each country. To know the exact procedure and duration, you can contact our one of agent by call or whats-app
0544055220
What is certificate attestation in Dubai?
Ministry of Foreign Affair is the final body to verify a certificate in United Arab Emirates. For that your document should be stamped from your home country foreign affairs and UAE embassy. This are step by step process. It must be done in an order and based on the procedure.
We work globally to Get Documents Attestation
INDIA, UK, USA, CANADA, ENGLAND, RUSSIA, PAKISTAN, PHILIPPINES, AUSTRALIA, FRANCE, LEBANON, SAUDI, GERMAN, JAPAN, POLISH, UKRAINE and 86 More countries 


Personal Certificate verification in UAE.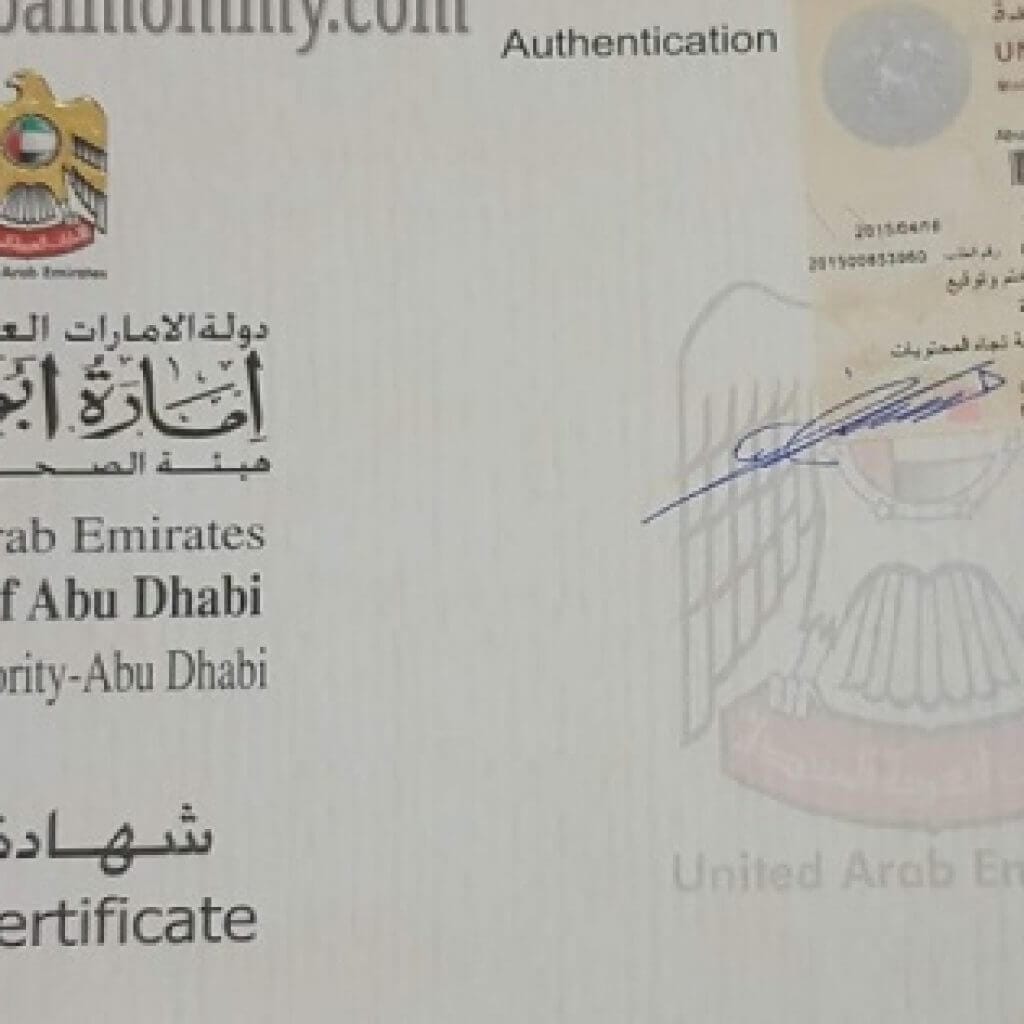 Personal certificates are such as Birth certificate, Marriage Certificate, Job offer and police Clearance certificate. Thus, Documents are Required to attest and legalize for any Official use in UAE. For Example: Marriage certificate attestation are required for Sponsoring spouse. applying residence visa for kids, Insurance purpose and for many other reasons. So, are you wondering what is the Procedure to get attestation from Ministry of Foreign Affairs and UAE embassy? We offer a to z solutions.
Commercial Documents Attestation in UAE.

Are you looking for your commercial documents to legalize. then you are in right place. we are highly specialized in certificate verification. we could ensure your requirement has done in limited time span. verification method can be different based on certificate.  Give us a call, we will share the information you may need.
How to get Certificate attestation in UAE?
This are step by step process. It must be done in an order, and based on the procedure. If you are looking for certificate verification, then you are in right place. Contact us now
Certificate legalization Procedure with DXBportal
Contact us by email, WhatsApp, Direct call or office Visit
Submit or send a clear copy of your certificate
Within short period, you will receive a free quote with details of
Procedure of attestation
Duration
Cost Estimation
Confirmation to process
an option to Documents Collection
We offer free pickup and Delivery
Billing – Choose an option for update Notification – Processing period
 Delivery