Philippine Certificate Attestation – UAE Attestation for Philippine Documents
In order to get Philippine Certificates Attestation for UAE, any documents that issued from Philippines must to be authenticated and attested by DFA Red Ribbon from Manila, then UAE embassy from Manila and Ministry of foreign affairs attestation In UAE. If Philippines documents need to be used in any other country, then it must to be attested by Embassy of that particular country in Philippine.
Attestation of Marriage certificate in Philippine and UAE MOFA are required for Family visa purpose in UAE. Attestation of Diploma Certificate in Philippine DFA Red Ribbon and UAE embassy and UAE MOFA is required for Employment visa purpose in Dubai and any other emirates.
So, in simple If you required to attest a Philippine diploma or transcript or any other personal documents such as marriage and birth certificate for UAE, the particular documents need to be attested from DFA Red Ribbon and UAE Embassy in Manila and after Ministry of Foreign Affairs in UAE.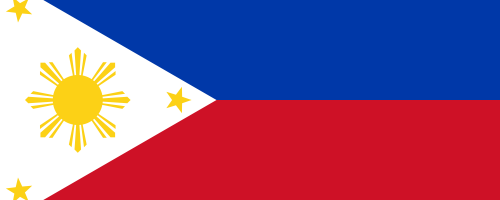 Philippine Educational Documents Including:
Personal Identification Documents Such as
Divorce Certificate
Single Certificate
Adoption Certificate
Other Documents
Police clearance Certificate
Criminal Background Check
Fingerprints
Philippine Documents Attestation Procedure
Authentication by Department of Education or CHED or TESDA
Department of Foreign Affairs and Red Ribbon from Manila
Attestation from UAE Embassy in Manila
Ministry of Foreign Affairs in UAE
Documents Required for Philippine Document attestation for UAE
Original Certificate
Passport copy
Passport size Photo
Why You Need UAE Attestation for Philippine Documents
When a Philippine document is attested for UAE, it eliminates all worries regarding the genuineness of your certificate that issued from Philippine and eases the process of your international endeavour such as Dubai- UAE Family Visa and Employment visa.
Family Visa purpose in UAE
Employment visa purposes.
WES and IQAS verification.
Marriage Purposes
Equivalency requirements for Ministry of Education or Ministry of Higher Education and Scientific Research
How Can We Help to Get your Philippine documents Attestation for UAE,
We are one of the well established and experienced Documents Attestation Service providers in Dubai- UAE. Currently we have active team in 36 countries, and we have attestation services for more than 86 countries
When looking to obtain UAE attestation for Philippine documents in Dubai, you can lay your trust in us due to our years of experience in attestation. We provide a wide range of legalization, authentication, verification, attestation, Apostille, and translation services.
For more details about certificate Attestation Dubai, please feel free to contact us anytime.
Contact Us
Hotline : +971 544 055 288