Certificates Attestation in UAE
Certificates Attestation Services from 80+ Countries. INDIA, UK, USA, CANADA and More.. We are fully committed to customer satisfaction and quality services.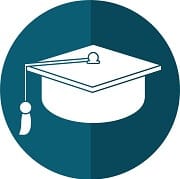 Degree certificate attestation is must important documentation. That must be submitted in order to apply for professional visa. Know more...

Attested birth certificate is an official requirement in UAE for sponsoring child visa and School admission. Know More...

Marriage certificate attestation is important for married couples, who living together in UAE for many official needs. Know more...

Ministry of Foreign Affairs is the final authority to legalize a document for United Arab Emirates . know more...

UAE Embassy Attestation from your home country is import in order to get Ministry of Foreign affairs attestation from UAE. Know more...

Indian documents are required attestation in United Arab Emirates in order to use for any official purposes. Know More
International Documents Attestation Services
Philippine Certificate Attestation
New Zealand Documents Attestation
Attestation From 86 Countries. Contact Us
Document attestations, We can assist you globally
Personal Documents Attestation
Educational Documents Attestation
Commercial Documents Attestation
DXBportal offers one stop solutions for all Govt, transactions in Dubai
Our well experienced PRO professionals will handles the your transactions. so, you could ensure each process are done on time with cost efficiently. whether it's attestation of your certificate, opening a brand-new business, processing residency visa for your employee or family and many more transactions
Certificate Attestation Services in Sharjah, Dubai, Abu Dhabi and Ajman.​
DXBportal offer 7-day express attestation service from India, UK, Canada, Spain and USA.
Need any of your certificate to be attested in UAE. you may want to join for a new job or changing job title. or else you want to sponsor visa for your family. there are plenty of reasons for documents to be verified and attested.
UAE Ministry of Foreign Affairs is the final authority to authenticate a certificate. in order to get MOFA attestation first you required to get UAE embassy stamp on your certificate from the country were certificate is issued. this are step by step process and its confusing must of the time. so, here is the deal, we offer ultimate solutions for various type of certificate attestation from anywhere in the world.



We offer free pickup and delivery. Enhancing our customer experience anywhere in UAE.


Our value for your privacy comes first, and your documents are our responsibility that we can not compromise never ever.

We offer dedicated service agent for each of our client, and to ensure easy and fast support to resolve issues. 

Competitive price with highest stranded forever. and also flexibility in payment method.